Pet photographer gives stray animals makeovers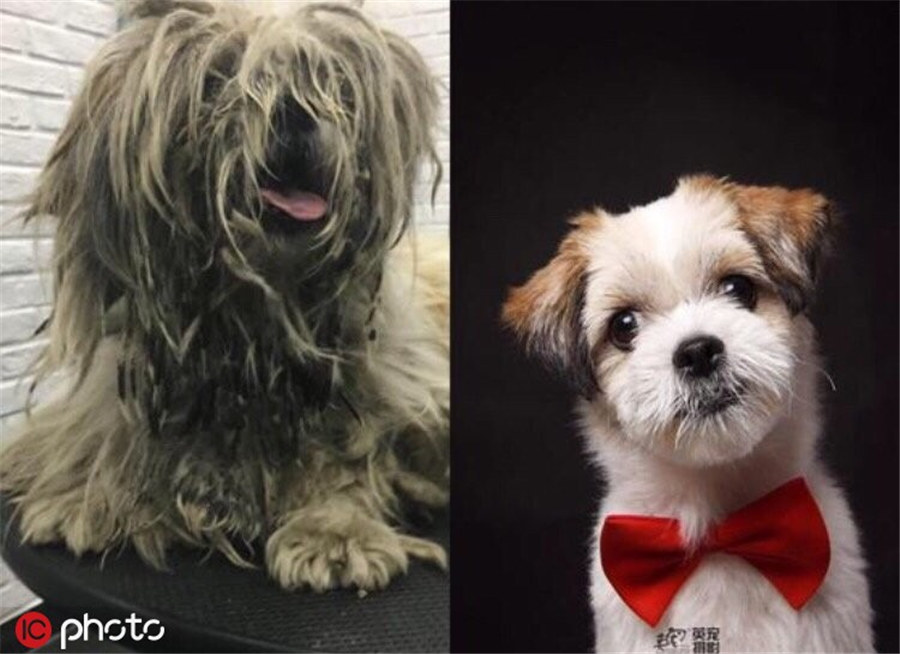 Zhang Tianhang, a pet photographer based in Beijing, has taken photos of over 10,000 stray animals over the past eight years. Working with animal shelters, he is determined to raise people's awareness of these abandoned pets and find them a new home.
"You won't believe these are photos of the same dog," Zhang said, pointing at two pictures showing a dog before and after a complete makeover. "The animals feel so much happier if someone cares for them."