China's Ding beaten by Trump in second round of snooker worlds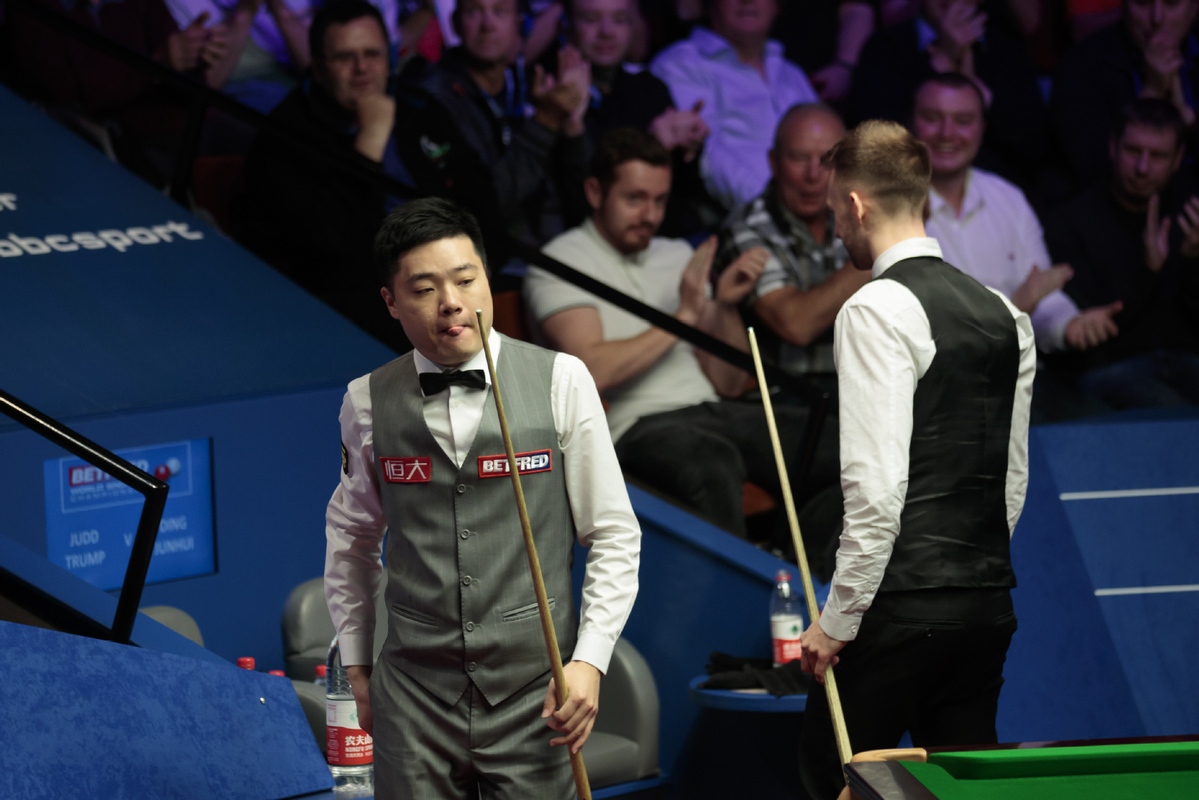 SHEFFIELD, England - China's former world No. 1 Ding Junhui suffered his worst defeat in five years at the world snooker championship here on Monday as he was beaten by Judd Trump 13-9 in the second round.
Ding, who had reached at least the quarterfinals since 2015, wasted a second session lead of 9-7, losing six frames in a row in third session with breaks of 93, 79, 53 and 103.
Trump, ranked seven in the world, secured his sixth appearance in the last eight of snooker's biggest tournament and will face Stephen Maguire for a place in the semifinals.
Ding, beaten by Mark Selby in the 2016 final, said: "He played great this evening. I only got a few chances. In the first two frames I had some opportunities, but didn't score heavily enough. He came back strongly this evening and looked very good. "
Zhou Yuelong, the other Chinese player in the second round, succumbed to the pressure in third session and dropped a similar advantage to Ali Carter.
Carter, a twice beaten finalist, won six consecutive frames in the final session for a 13-9 comeback victory, reaching the quarterfinals for the sixth time.
The 21-year-old Zhou led 5-1 and 9-7 in the first two sessions, but his lack of experience proved too costly in front of the 39-year-old Carter.
Zhou, competing at Crucible for the second time, said: "Coming into the last session I was a little bit nervous. I still had a chance in the last two frames but I'd lost some concentration. I didn't sleep well last night so I was feeling the pressure.
"In the last two weeks, since the qualifiers started, I haven't been eating well. Every day I have just a little bit to eat, because of the pressure. Now the game has finished I can relax now, and it has made me want to win more," Zhou said.
Most Popular
Highlights
What's Hot