Horticultural expo offers full visitor services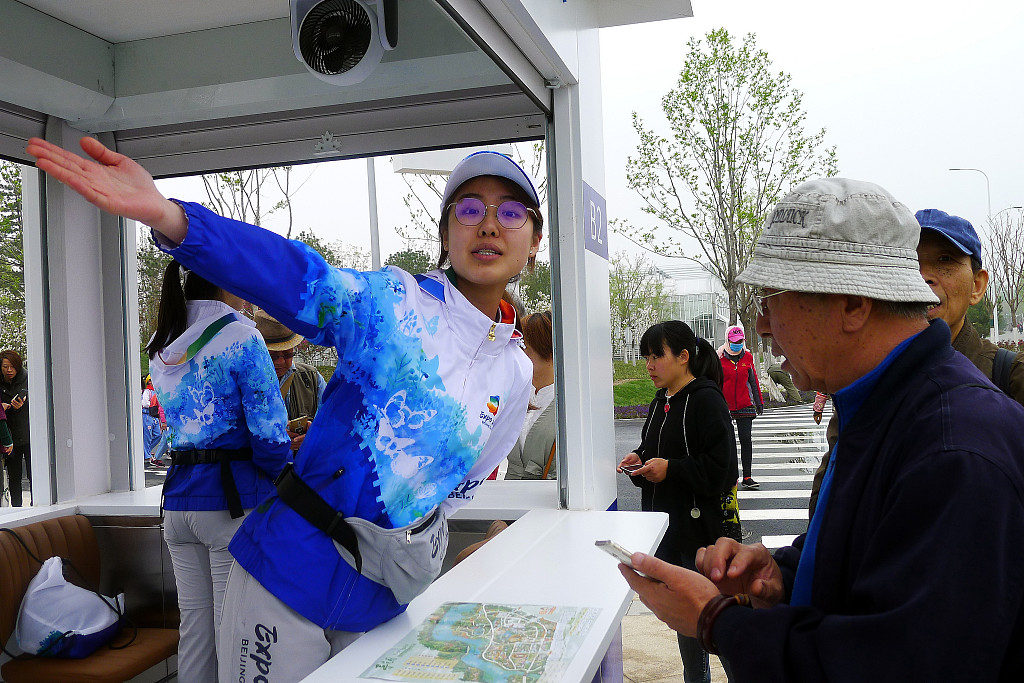 Visitors to the Beijing International Horticultural Exhibition can expect attentive services meeting a variety of tourist needs at the Expo site since event's opening day on Monday, Chinanews.com reported.
Two huge comprehensive visitor service centers, one near the China Pavilion and another in the International Pavilion, can satisfy tourists who want to take a rest, have a meal, use the restroom, seek medical help, care for babies and more.
Ambulances, emergency medicines and equipment including trauma supplies, respirators and medical defibrillators are ready for use at the healthcare centers located in each of the two service centers.
Nearly another 20 automatic external defibrillators, used to revive a person experiencing cardiac arrest, have been scattered throughout the other pavilions.
Dozens of places provide food service and offer a wide variety of choices including beef noodles, braised pork rice, dumplings, hamburgers, pizza, spaghetti, fast food, desserts, beverages and ice cream.
To deal with an overwhelming number of tourists, some fast food restaurants have cut customer wait times to less than one minute.
A total of 25 restrooms and a number of baby care rooms have been built at the site, dotted around gates and major exhibition halls. Nursing rooms come equipped with baby chairs and breastfeeding stations as well as sofas and hand-washing sinks.
In addition, tourists could rent wheelchairs and baby carriages with their ID cards and a certain amount of deposit.
What's more, 30 volunteer service booths and nearly 100 information desks have been set up to answer tourists' questions and guide them to tour the event.
The number of visitors to the horticultural expo reached 35,000 by 7 pm on the first day of the event and is projected to exceed 16 million when it closes on Oct 7.