Beijing, Vientiane ink action plan for BRI works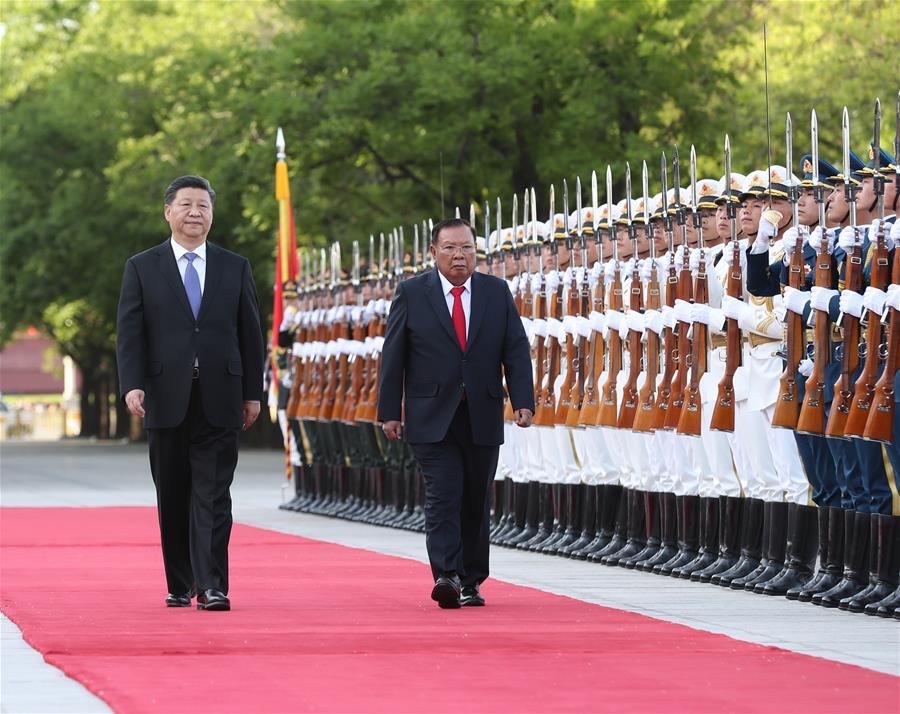 President Xi Jinping called for a new era of China-Laos relations as he inked an action plan to jointly build a community with a shared future with his Laotian counterpart Bounnhang Vorachit on Tuesday in Beijing.
Xi, who is also general secretary of the Central Committee of the Communist Party of China, made the remark during a meeting with the Laotian president, who is also general secretary of the Lao People's Revolutionary Party Central Committee.
Xi and Bounnhang signed the action plan between the CPC and the LPRP, and witnessed the signing of a number of cooperation documents, including a cooperative framework for the China-Laos Economic Corridor and cooperation programs for the China-Laos Railway.
Xi said during the talks that bilateral relations are at their historic best, and the two countries should use the signing of the action plan as an opportunity to provide important guidance for the long-term development of bilateral relations.
The signing of the cooperation documents is a good practice that will not only benefit both parties, nations and peoples, but also contribute to the progress of mankind, Xi said.
The two nations should also deepen pragmatic cooperation and make due contributions to safeguarding regional peace and stability, and ensure common development, he said.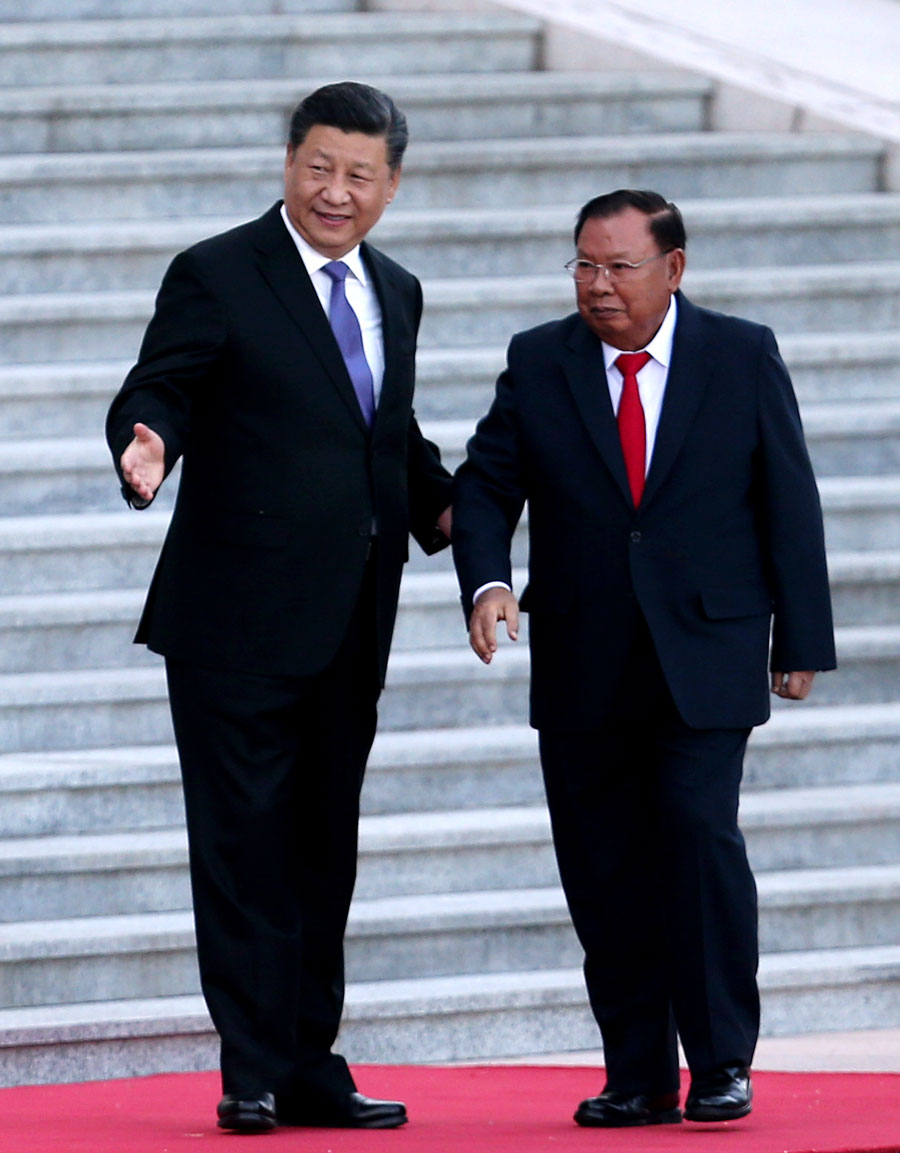 Xi also urged both nations to step up alignment in development strategies, and push forward the development of the corridor.
Major projects like the China-Laos Railway will make greater contributions to regional connectivity as well as common development and prosperity, he said.
Xi also urged closer bilateral cooperation and coordination in the United Nations as well as within the multilateral frameworks, such as the Lancang-Mekong Cooperation.
Bounnhang noted that the Belt and Road Initiative has become an important platform to enhance connectivity.
Laos will continue to accelerate cooperation in major projects such as the building of the railway and further promote the prosperity of both nations and the region.
Xi also sent a reply letter to teachers and students from the China-Laos Nongping Primary School in Laos, encouraging them to be well-prepared to continue the China-Laos friendship.
Xi said in his reply published on Tuesday that he learned from the original letter that the BRI has brought about positive changes for the school, and the daily lives of the teachers and students.
To enable common development of countries involved with the BRI and to help people live better lives are the original aspirations for him to propose the initiative, Xi said.
Xi also welcomed the students to visit China via the China-Laos Railway.
The letter was sent to Xi by the teachers and students before they came to China to participate in a thematic session of the Second Belt and Road Forum for International Cooperation last week.
The primary school, located in the capital Vientiane, was built by China in 2012. China has been sending volunteer teachers and providing teaching materials.