Song ceramics among highlights of May auctions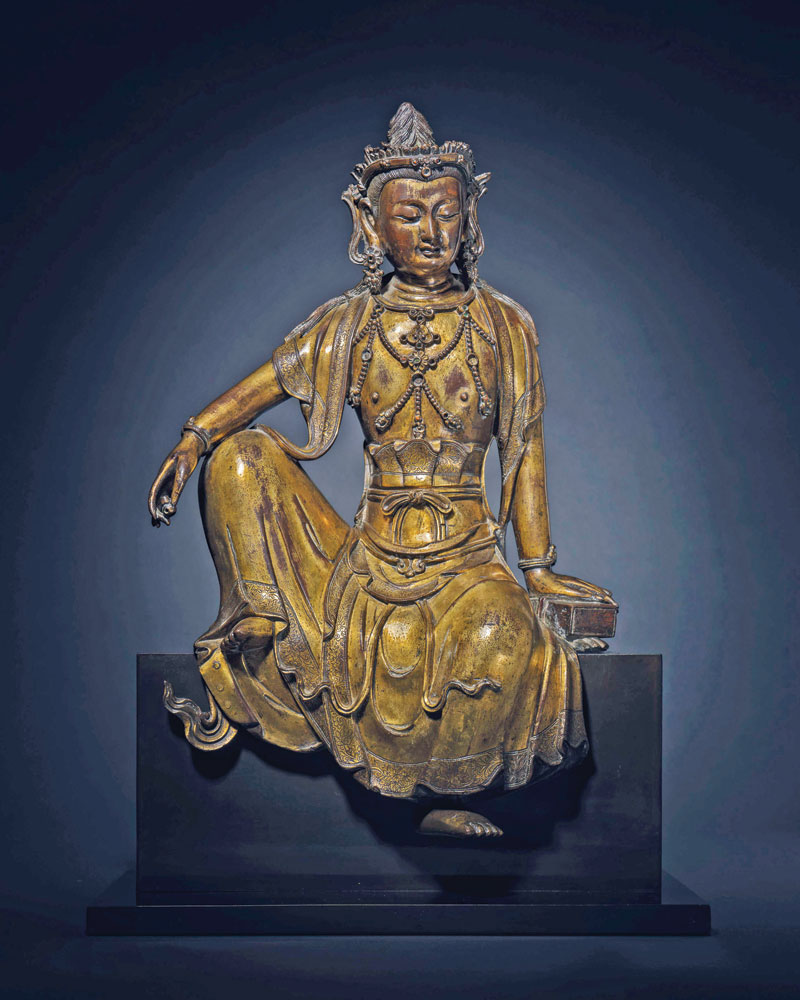 Song Dynasty (960-1279) ceramics, Buddhist sculptures, and Chinese export porcelain are among the highlights of the upcoming Asian art auctions in London.
A gilt-bronze seated figure of Bodhisattva will be among items at Christie's Fine Chinese Ceramics and Works of Art sale on May 14. The auction house said the figure likely represents Guanyin. The sculpture is seated in the royal ease posture and experts describe it as a magnificent piece of Buddhist art.
"This bronze figure is special for a number of reasons, such as the period it was made and the pose," said Marco Almeida, senior international specialist of the Chinese Department at Christie's. "These figures always have a different expression and this is something the artist really paid a lot of attention to."
Almeida expects the piece to appeal to buyers of masterpieces and to those interested in Buddhist art. The estimate for the figure is between 300,000 pounds and 500,000 pounds ($400,000-$650,000).