Starbucks-Luckin competition heats up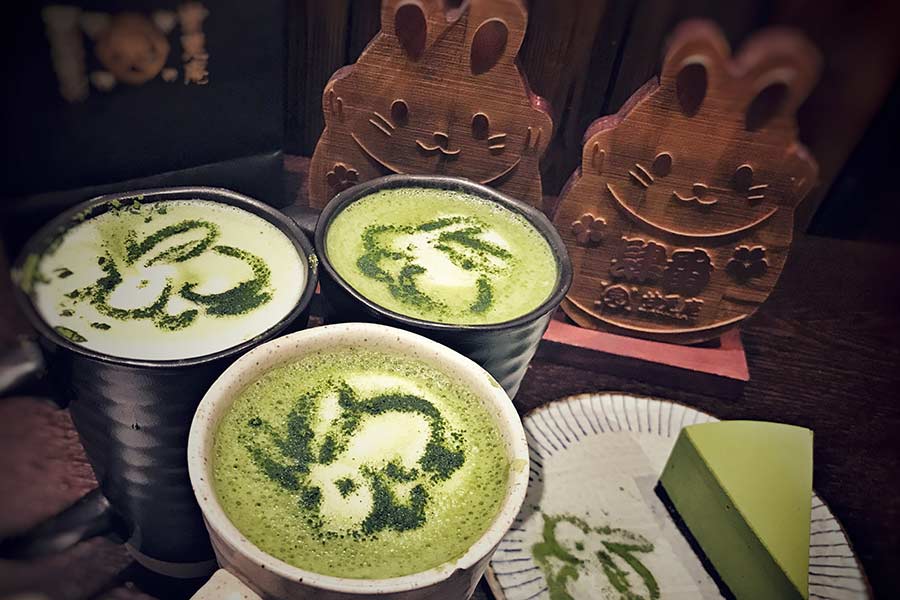 Beijing chain expanding at frantic pace; Starbucks girds for battle
For years, Starbucks did business in China with no serious competition, with its closest rivals being McDonald's and Costa Coffee. But now homegrown Luckin Coffee, a digitally savvy brand geared to young professionals, is yapping at the heels of the US-based giant and poses a serious threat, according to analysts.
Luckin, which was founded in Beijing in October 2017, currently has 2,370 stores in 28 Chinese cities and said it will open an additional 2,500 stores this year.
At least 1,100 of Luckin's locations are a five-minute walk from a Starbucks, and it has made no secret that it hopes to topple the Seattle-based company, which has a 58.6 percent market share.
"In the future, we will have more cafes than Starbucks," Luckin's co-founder Jenny Qian Zhiya told Reuters.
On April 23, Luckin filed for a US initial public offering (IPO) to raise $800 million. It has not said how many shares it will offer, but it has debt and is operating at a loss.
During the first nine months of 2018, the company lost $119.2 million. The IPO is due to take place in May, and the company is aiming to be valued at $4 billion to $5 billion.
Qian, who was previously chief operating officer for Chinese ride-hailing service Ucar, has other investors in Luckin, including the Singapore sovereign wealth fund GIC Pte Ltd, US money manager Blackrock Inc and Chinese investment firms Joy Capital and Centurium Capital.
Can homegrown Luckin, which offers app ordering and delivery within 18 minutes, outdo Starbucks?
"While Luckin does not compete directly on price, it is definitely a competitor, as it has aggressively pursued the white-collar convenience-seeker market that Starbucks previously owned, and has been able to lure away consumers through use of heavy promotions, ease of ordering and lack of wait times for coffee," Ben Cavender, Shanghai-based principal at China Market Research Group, told China Daily.
"What Luckin has done is make a compelling case for using technology to turn coffee into a convenience play rather than a premium way to enjoy a third space, and I think we'll see a lot of coffee brands in China experimenting with this model," Cavender said.
China is Starbucks' second-biggest market outside of the US, and the company isn't sitting still as Luckin goes after its customers. Starbucks began offering delivery in September to customers in Beijing and Shanghai.
"We will successfully bring this exceptional delivery experience to more than 2,000 stores across 30 cities by the end of year," Starbucks China CEO Belinda Wong said in 2018.
Starbucks also has opened kitchens in Hema, Alibaba's supermarket chain, to fill orders. Starbucks also will expand its ready-to-drink business with partner Tingyi to 400 Chinese cities.
In another effort to remain dominant, Starbucks announced plans to have 6,000 stores in the country by 2022 — double its current total. That's one store opened every 15 hours. It has also opened its largest store in the world in Shanghai.
But Luckin said it plans to have 4,500 stores by the end of 2019, and will open a new store every four hours.
Wall Street analyst Chris O'Cull from Stifel Financial Corp warned in March that Luckin's prices were 20 to 30 percent lower than Starbucks, which could make it difficult for Starbucks to grow sales.
A regular latte at Luckin, about the size of a Starbucks grande, costs 24 yuan ($3.57) plus 6 yuan (89 cents) for delivery, but there is free delivery for orders of more than 35 yuan ($5.21). It does not accept cash, only payments on the Luckin app. A grande latte at Starbucks costs 31 yuan ($4.61).
Coffee consumption in China has increased 16 percent annually over the last decade, 2 percent more than it has globally, according to the International Coffee Organization.
Starbucks has been in China for 20 years. It has 3,683 stores, first in Beijing, where it now has 298 stores. It has 682 locations in Shanghai and 160 in Hong Kong.
While the company saw same-store sales in China rise in its first quarter, the number of transactions fell. In 2018, Starbucks said that comparable store sales in China declined 2 percent annually.
"Starbucks still enjoys a premium brand image in China but has had to move aggressively to offer a quality delivery experience, which they have managed to do through partnerships," Cavender said.
"The challenge though is going to be how they continue to justify premium prices as a large brand, as coffee aficionados are moving more premium and towards smaller independent chains, while many convenience-seekers who just want a caffeine hit feel like Starbucks has priced them out of the market," he said.
Starbucks isn't just facing competition from Luckin.
"I do think we will see increasing pressure from Yum! China/KFC and their K Coffee brand as well as from Costa Coffee, now that they have more backing from Coca-Cola," Cavender added.