Tribes declared poverty-free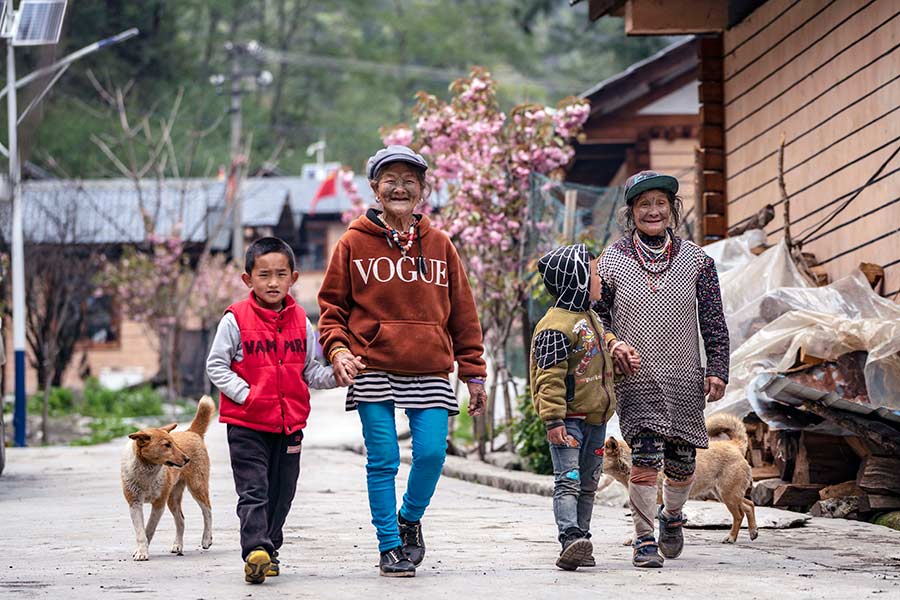 Nation's poverty reduction effort enters crucial stage, leaves no one behind
The tribes of De'ang, Derung and Jino, three ethnic groups, were declared last month to be out of poverty in southwest China's Yunnan province.
The Jino tribe was the most recent ethnic minority group to be recognized by the Chinese government, earning official recognition in 1979. The Derung tribe has the lowest population of all 56 ethnic groups in China, with just about 7,000 people claiming ethnicity at the 2010 census.
In April, the Yunnan provincial government said each of the three groups have left extreme poverty behind for the first time in history as the nation's poverty reduction effort enters a crucial stage.
China is set to bring its entire population out of extreme poverty by 2020 before the Communist Party of China, the country's ruling party, celebrates the centennial of its founding. The nation by then hopes to realize its goal of building a moderately prosperous society in all respects in pursuit of the Chinese Dream.