Student's zeal for China takes him on adventure of a lifetime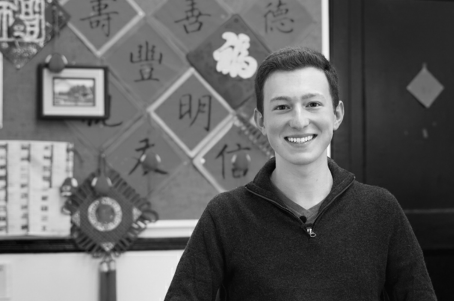 A high school student from New York with a passion for China probably has visited more places in the country than many Chinese people.
Max Horne, 18, who also goes by his Chinese name Hong Mingwei, speaks fluent Mandarin and has visited China seven times since 2015. He has been to Beijing, Shanghai, Suzhou, Hong Kong, Chengdu, Kunming, Lijiang and Tibetan areas in southwestern China.
"I have been studying Chinese for the past seven years, and I loved every minute of it," said the senior at the Riverdale Country School in the Bronx, New York. That study paid off last year, when Horne won a national Mandarin speech competition for high school students.
"When I was in our lower school here at Riverdale, we had a unit on the Silk Road in our social studies class. We had already studied a lot of China's engagement with the West through trade during a much earlier period. I became very interested in Chinese culture," Horne said.
"I became aware of how different it was from culture in the United States, and how much I wanted to understand more, and how much I feel I have an obligation to understand it more. That was a very great thing to be challenged with as a young person, to think globally and differently."