'The Big Bang Theory' stars place handprints in Hollywood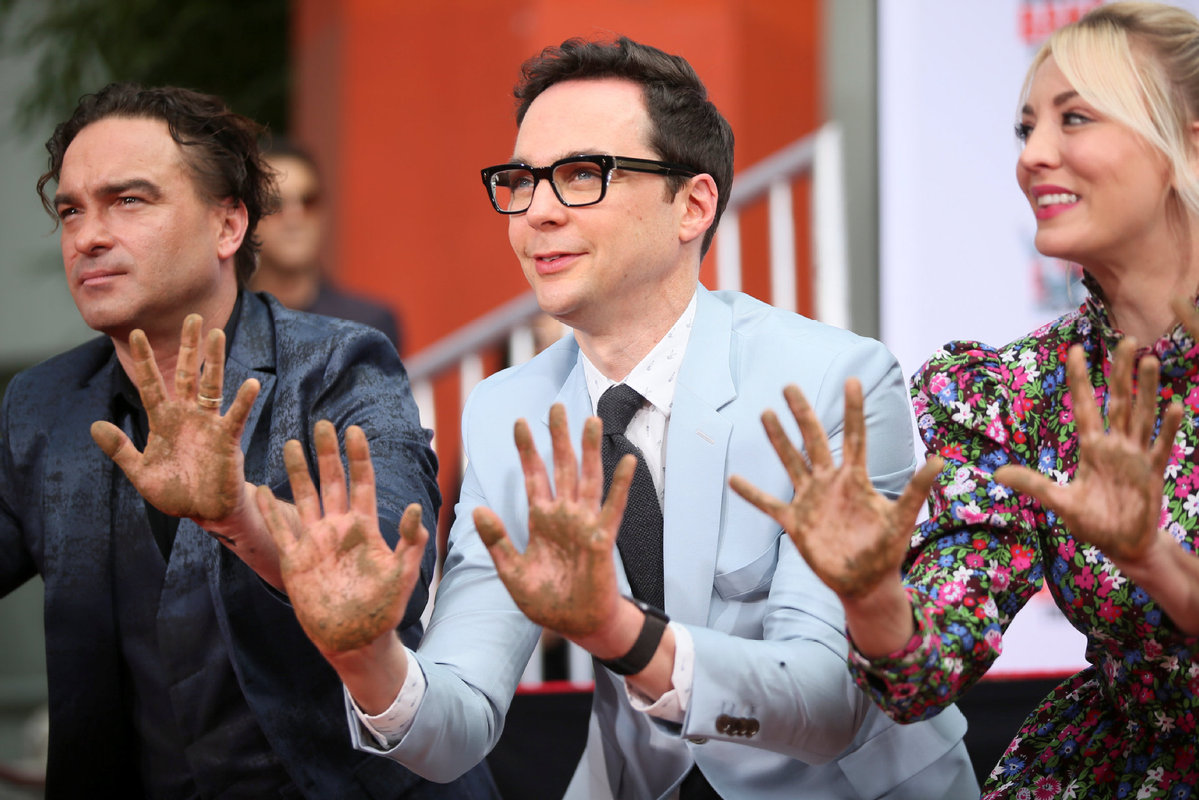 LOS ANGELES - The stars of American television sitcom "The Big Bang Theory," the longest-running multi-camera comedy series in TV in the United States, put their handprints in cement at the TCL Chinese Theatre in Hollywood on Wednesday.
This is the first time a TV series has been honored with such a ceremony in Hollywood. Starring Johnny Galecki, Jim Parsons, Kaley Cuoco, Simon Helberg, Kunal Nayyar, Mayim Bialik, and Melissa Rauch, "The Big Bang Theory" is a sitcom centered on four scientists and their friends' daily lives. The seven leading actors were all invited to sign their names and put their handprints.
Debuted in 2007, "The Big Bang Theory" has received 52 Emmy nominations and 10 wins, and 7 Golden Globe nominations and 1 win to date. As the longest-running multi-camera series in US television history with a record-breaking 279 episodes, it will end its successful run of 12 seasons with a one-hour finale episode on May 16, 2019.